Gym
Our 80 station gym hosts the latest Pulse Fitness equipment with high-tech entertainment consoles allowing you to access apps, TV stations, music and even social media whilst you work out! You will also find a designated free-weight area and functional rig, plus a whole room dedicated to strength training, plate loaded equipment.
The vast equipment mix provides a total body workout for users of all ability levels. Coupled with our expert guidance on best practise and techniques we can quickly help you to achieve your health, fitness, toning or muscle strength goals.
Swim
Swimming is a great activity to improve your health – burn calories and tone your body! And there is truly no better place than our members only swimming pool.
At 18m with 3 lanes, our swimming pool is a great place for casual swimming and programmed activities such as aqua aerobics.
Our quality changing rooms are maintained to an exceptionally high-standard and we offer plenty of shower and locker facilities for all users.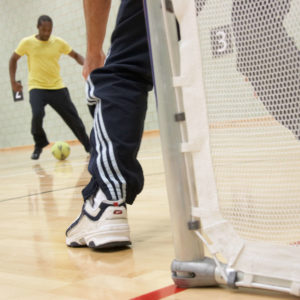 Sports
Our large sports hall offers safety and comfort for all sports and activities.
Accommodating a range of team and group sports including basketball, netball, hockey and football all floor court markings adhere to sporting governing body best practices for fair play.
Available to hire by the hour at a competitive rate, bookings can be for one-off hire or there is the option to block book for regular sessions.
Our sports hall is also available to hire for non-sporting events too.
Why not challenge family or friends to a game or organise a tournament? Taking part in a sports activity is not only a great form of exercise offering lots of fun and health benefits, it also helps to develop social, team building and leadership skills.
Classes
Classes at Carshalton are designed to suit all ages and abilities. Offering variety to your workout, classes can be enjoyed sociably as well as helping you to achieve better weight control, agility, flexibility, strength and stamina.
We provide a varied class timetable that includes a mixture of fitness and relaxation classes. You will find popular favourites such as circuits, spin and aqua and even a few of the latest fitness trends… Zumba and Kettlebells! All of our classes are suitable for mixed ability levels and with more than 60 classes per week we are sure there is something for everyone!
Every class will be delivered by a qualified and engaging instructor, who will help you to get the most out of your regime.
Plus, there is no need to queue or telephone to book in for your fitness class as at Carshalton as we boast the latest technology that enables members to secure a place on your fitness class instantly online!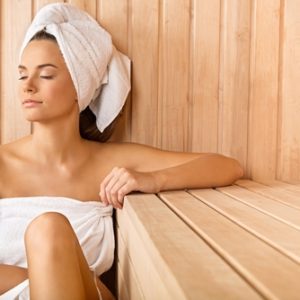 Steam room and sauna
After a session in our gym, exhilarating class or dip in the pool, unwind in our luxurious steam room and sauna.
These facilities provide the perfect tranquil setting to cleanse the skin, relieve stress and aid the healing of injuries.
Relax in our traditional wooden sauna and enjoy the multiple benefits including detoxified skin and improved circulation.
Move from the dry heat of the sauna into the humidity of the steam room. Mood effect lighting will enhance your experience and allow you to enjoy further benefits such as skin hydration, soothed muscles and increased metabolism.